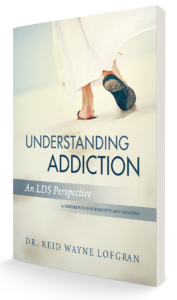 The recent media hype about the "opiate crisis" in America has been good for drawing the public attention to the problem of addiction, but this crisis has actually been developing for decades. Around the year 2000 we began to see a rise in the use of opioid (narcotic) pain medications. The use of pain medications escalated after they were found to be very effective in the relief of cancer pain and surgical pain. With such success for acute pain relief, and few other rapidly effective options, opioids became the standard for pain control. However, with increasing use we began to see dependence and addiction.
Heroin had once been the most noteworthy of the abused opioids. Yet with the increase prescription opioid use, prescribed pain pill abuse overtook heroin. This was driven by many factors, including hospitals and physicians coming under fire and being penalized for not controlling patients' pain. Use escalated dramatically from 2000 to 2012 when measures were taken to cut back on prescription opioids. Predictably, heroin use rapidly escalated with the sudden cut-back in prescribed opioid availability.
Prescription pain medications have been the leading cause of drug overdose deaths until about 2013 when heroin once again overtook the prescribed opioids in overdose deaths. Another phenomena occurred when super-potent forms of the pain-reliever fentanyl were developed, and drug dealers starting lacing their drugs with this new fentanyl to make their drugs more addictive. This new fentanyl is so potent and so poorly controlled in dosing that overdose deaths have skyrocketed.
The New York Times reported on preliminary government data indicating that fentanyl deaths have risen 540% in the past 3 years, overtaking all other drugs in overdose deaths. According to the same article, death from drug overdose has been and will remain the leading cause of death for Americans under the age of 50.
https://www.nytimes.com/interactive/2017/09/02/upshot/fentanyl-drug-overdose-deaths.html
Despite all these alarming changes and numbers, people still understand very little about addiction. Few learn what addiction is, how to avoid it, or how to treat it.




codeine
morphine
methadone
fentanyl
oxycodone
oxycontin
hydrocodone
hydromorphone
hydrocodone
oxymorphone
meperidine
propoxyphene
heroin


Pain relief
Euphoria
Cough suppression
Dysphoria
Respiratory depression/arrest
Hypotension, shock
Constipation
Dependency/abuse
Nausea and vomiting
Somnolence
Dizziness
Itching
Rash
Confusion
Hallucinations
Headache
Insomnia
Hypothermia
Fevers
Urinary retention
Dry mouth (dental damage)
Sweating
Anxiety
Abdominal pain
Muscle rigidity
Paralytic ileus
Seizures
Biliary spasm
Withdrawal symptoms
Neonatal withdrawal syndrome (with use during pregnancy)
Decreased testosterone levels
Agitation
Anxiety
Muscle aches
Increased tearing
Insomnia
Runny nose
Sweating
Yawning
Abdominal cramping
Diarrhea
Dilated pupils
Goose bumps
Nausea
Vomiting
* Opioid withdrawal reactions are very uncomfortable but are usually not life threatening.