Dr. Lofgran is a caring and attentive family practice physician.  He enjoys providing care for all ages.  Educated at Brigham Young University and then Kirksville College of Osteopathic Medicine, Dr. Lofgran did his post-graduate training in Family Practice in Trenton, Michigan.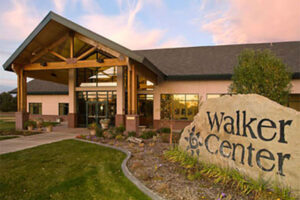 In 2001 Dr. Lofgran realized his dream of being a country doctor, obtaining employment in Gooding, Idaho.  Here he also began to study and practice Addiction Medicine, affiliated with The Walker Center, a 28-day residential treatment facility.  In 2006 Dr. Lofgran purchased the family practice clinic in Gooding where he had been employed.  In 2008 Dr. Lofgran became the medical director of The Walker Center.  He served as the chief of staff and a member of the hospital board at Gooding County Memorial Hospital for two years in the early 2000's, and then again when the organization transitioned to a new $29M state of the art hospital renamed North Canyon Medical Center in 2010.

Hoping to practice more prevention and wellness, and wanting to be able to access the resources of the hospital more easily for his patients, Dr. Lofgran gave up private practice in 2013 and joined North Canyon Medical Center as their first employed physician. He was instrumental in the process of building a state of the art medical clinic attached to the hospital.  Dr. Lofgran continues to work full time at the family practice clinic at North Canyon Medical Center, while also practicing addiction medicine.  He continues to be the medical director at The Walker Center.  He is also the medical director of the Gooding County EMS, as well as the medical director for Auburn Crest Hospice, located in Twin Falls, Idaho.  Dr. Lofgran serves on several boards and is involved in his community, his church, and with his family.